Understanding and reaching our audience
Freeman's primary audience captures the New Zealand energy, resources, mining and quarrying industries.
Sub sectors of these industries include electricity, oil and gas, transport fuels, renewable energy, energy efficiency, carbon, coal, gold, ironsands, roading, contracting, concrete and cement.
Within these key industries it reaches over 90 per cent of industry participants (in some cases near 100 per cent) at a decision-maker, professional, and C-suite level.
Its secondary audience captures service providers to these industries – professional services firms, consultancies, engineering companies, technology companies, central and local Government, regulators, product importers and distributors.
Its tertiary audience rounds out its penetration across New Zealand's top 200 organisations through its large energy user and company director audience.
Key metrics *:
566

Number of organisations subscribing to information services

372,705

Annual unique visits to information services

1,266,449

Annual page views to information services

5129

Newsletter subscriptions

2119

Annual event tickets sold

408

Other product reach by unique visitor

86,154

Public website visitors

41

Number of companies in
Deloitte Top 200# reached via subscription

2086

Articles written each year

32

Number of government organisations reached via subscription

52

Number of companies in Deloitte Top 200# reached via subscription and events

4:50

Average minutes per visit on information services
*Source data includes Google Analytics, Deloitte Top 200, NZX and internal company content management reporting
#Deloitte Top 200 reference excludes government organisations
Freeman has one of the most engaged online audiences in business information media in New Zealand with an average time on site per reader of well over four minutes and pages per visit average of over three.
Its events receive consistently high satisfaction rates and in general remain in growth mode.
Our team is available to design a marketing solution that will best suit your needs, looking to understand your target market and providing advice on the best combination of our media to reach them.
Reaching key decision-makers can require a combination of approaches from digital advertising, event sponsorship, exhibitor offerings, targeted roundtables, case studies to editorial submissions.
We have over 15 years experience publishing in the New Zealand corporate space and below is a sample of some of our enterprise subscribers: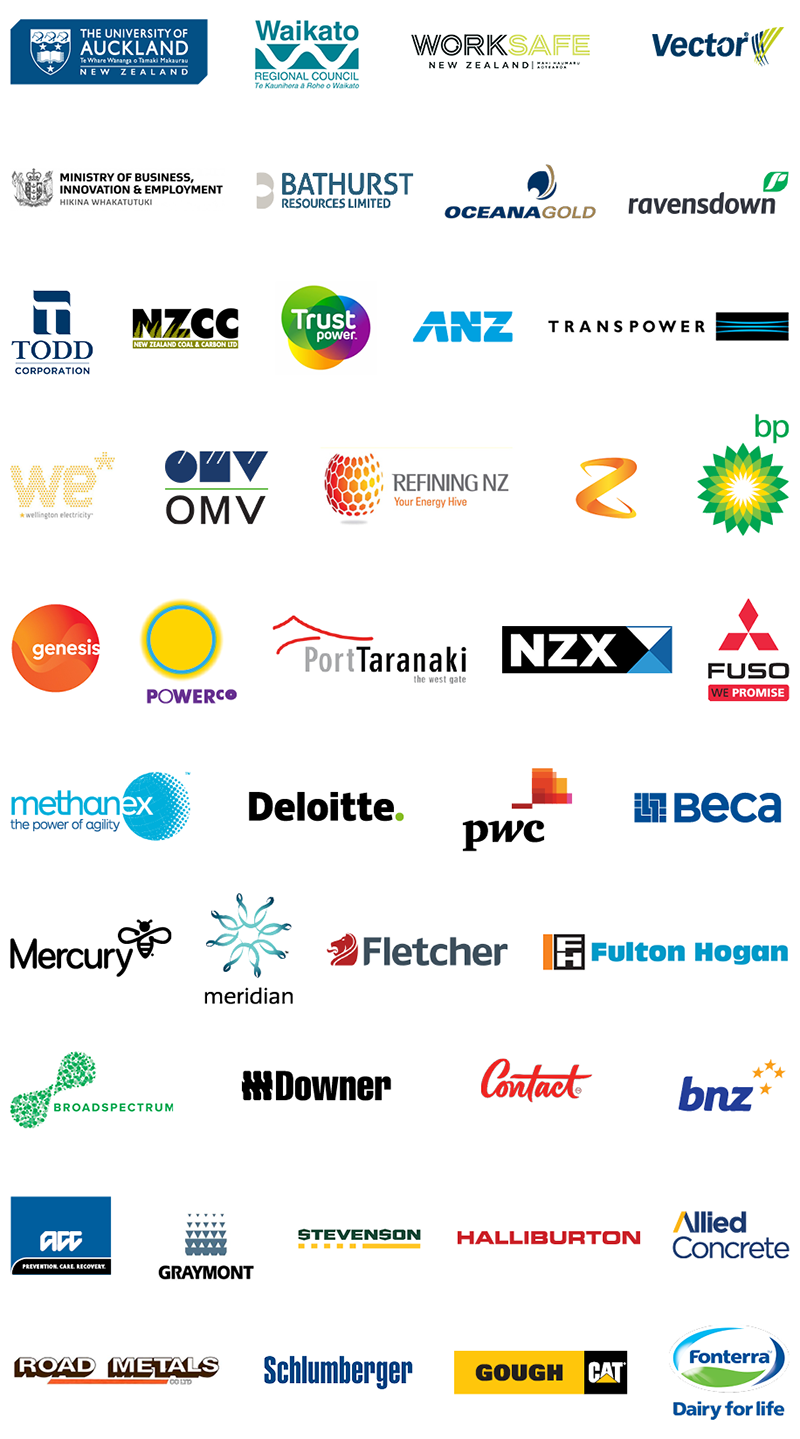 About the energy, resources, mining and quarrying industries in New Zealand
Every business in New Zealand is dependent on the energy sector which provides the backbone for the country's economic growth and security.
The five large electricity generators and retailers all occupy the NZX50 index and are some of the largest organisations in the country by market capitalisation.
The oil and gas sector provides gas for domestic consumption in New Zealand and also exports oil, predominantly to Australia. In recent times oil has been the country's largest export to Australia and within the country's top ten exports overall.
Transport fuel suppliers and the New Zealand oil refinery are amongst the Deloitte Top 200 index based on revenue.
Gold is presently the country's largest export to Australia. Coal provides energy for certain industries in New Zealand and is also a valuable export.
The mining sector is a vital part of the West Coast, Otago and Waikato regional economies.
The country's quarries feed the construction sector providing material for roading, concrete, cement and general construction. Its largest players also occupy the Deloitte Top 200.
For more information on how you can reach these sectors and their organisations, browse the separate product pages from the main navigation bar and make contact with the relevant sponsorship, advertising and business development executives.